You have to act as if it were possible to radically transform the world. And you have to do it all the time.
This notion has been getting me through it recently….when I begin to think that any small effort of mine or any that I'm a part is futile, I Imagine that I have the power to transform.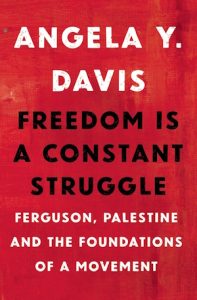 Imagine you have the power to transform.
I'm currently reading Angela Davis's newest "Freedom is a Constant Struggle." Do you have a favorite of hers? What's keeping you going these days?
If you're unfamiliar with Angela Davis, read more about her here.