You're Invited!
Join us on Wednesday, July 13th from 7-8 PM for an intimate in-person evening at the Lower East Side Girls Club with 2X New York Times Best Selling Author Frederick T. Joseph on his newest book "Patriarchy Blues: Reflections on Manhood."
In this not to be missed collaboration between Middle Church, The Lower East Side Girls Club, and Raising Imagination, Frederick will be in conversation with Rev. Dr. Jacqui Lewis and Amanda Hambrick Ashcraft. Together, they'll dive into his crucial handbook for our times as they discuss how the patriarchy is at the root of much of today's societal and Religious ills, and how it's going to take all of us to bring about necessary change.
About Patriarchy Blues: Reflections on Manhood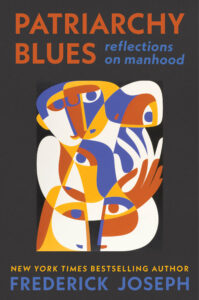 In this personal and poignant collection, the author of the New York Times bestseller The Black Friend examines the culture of masculinity through the lens of a Black man.
What does it mean to be a man today? How does the pervasive yet elusive idea of "toxic masculinity" actually reflect men's experiences—particularly those of color—and how they navigate the world?
In this thought-provoking collection of essays, poems, and short reflections, Frederick Joseph contemplates these questions and more as he explores issues of masculinity and patriarchy from both a personal and cultural standpoint. From fatherhood, and "manning up" to abuse and therapy, he fearlessly and thoughtfully tackles the complex realities of men's lives today and their significance for society, lending his insights as a Black man.
Written in Joseph's unique voice, with an intelligence and raw honesty that demonstrates both his vulnerability and compassion, Patriarchy Blues forces us to consider the joys, pains, and destructive nature of manhood and the stereotypes it engenders.
Tickets are $20.00 and include a signed copy of Patriarchy Blues.
Proof of vaccination and masks will be required at the event.
For questions: RaisingImagination@gmail.com
"[A] scorching treatise on toxic masculinity. Joseph's critiques of "the patriarchy… both overt and ingrained" are razor-sharp, but it's the clear-eyed reckoning of his own place within it that tethers the soul of his book." —Publishers Weekly

"Joseph has learned a great deal from bell hooks here, and I think she would be proud because Patriarchy Blues is such a moving, inspiring, rigorous vision for living." —Robert Jones, Jr., New York Times bestselling author of The Prophets
About the Speakers & Venue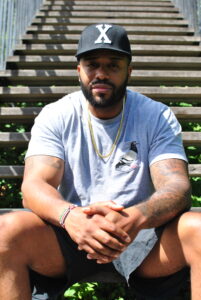 Frederick T. Joseph is a two-time New York Times bestselling author of The Black Friend (2020) and Patriarchy Blues (2022), and the author of the upcoming book Better Than We Found It (2022). He was recognized for the International Literacy Association's 2021 Children's & Young Adults' Book Award, is a 2019 Forbes 30 Under 30 list-maker for marketing and advertising, an activist, and philanthropist with over 10 years of marketing experience. He was also honored the 2018 Comic-Con Humanitarian of the Year award and is a member of the 2018 "The Root 100″ list of Most Influential African Americans. Frederick consistently writes about marketing, culture, and politics for the Huffington Post, USA Today, NowThisNews, The Independent, and Cosmopolitan amongst others.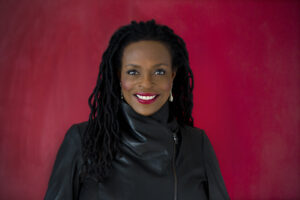 Rev. Dr. Jacqui Lewis is Senior Minister for Public Theology and Transformation at Middle Collegiate Church. Jacqui uses her gifts as author, activist, preacher, public theologian toward creating an antiracist, just, fully welcoming society in which everyone has enough. Dr. Lewis has been on the The Today Show, All In with Chris Hayes, AM Joy, The Melissa Harris Perry Show, NY1, ABC, NBC, PBS, CBS and WPIX, where she recently covered the Brooklyn memorial for George Floyd. Dr. Lewis created two national television programs: Just Faith, an on-demand television program on MSNBC.com, and Chapter and Verse at PBS. Her newest book Fierce Love: A Bold Path to a Ferocious Courage and Rule-Breaking Kindness That Can Heal the World is available wherever books are sold. And her podcast Love. Period. is available on all streaming platforms.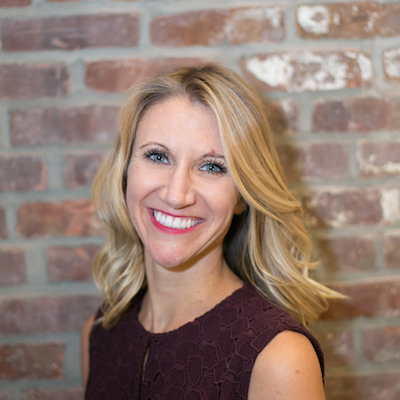 Amanda Hambrick Ashcraft is an Organizer, Author, Entrepreneur, and Public Theologian. She is the founder of Raising Imagination, the Consulting Community Minister at Middle Church, has been on Fox National News and Crooked Media, and is published in The Louisville Courier-Journal, Refinery29, SheKnows Media, Bust Magazine, Raising Race Conscious Children, and the Baptist News Journal.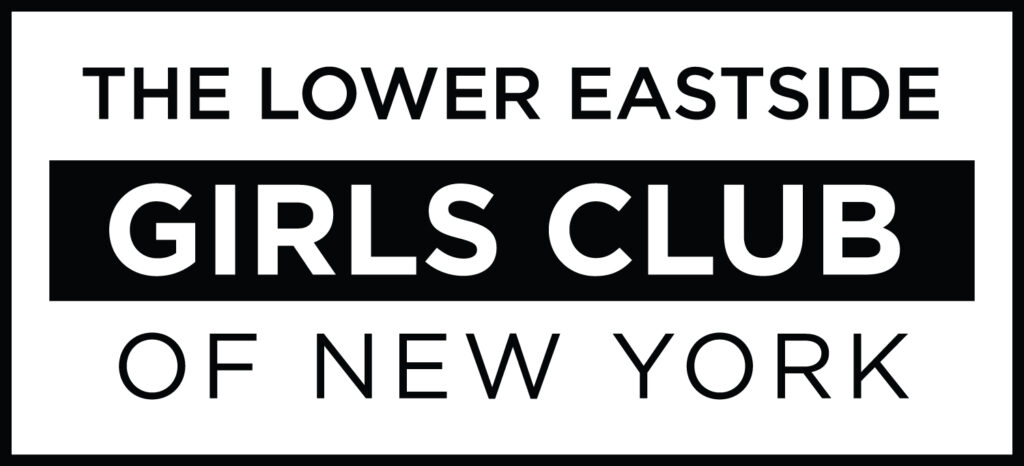 The Lower East Side Girls Club (LESGC) supports young women and gender-expansive youth of color throughout New York City in leveraging their inner power to shape a better future for themselves, their community, and the world. Through free, year-round, innovative programming we connect young people with their passions, celebrate their curiosity, and channel their creative energy. Together, we are building a just and equitable future filled with "Joy. Power. Possibility." Every year, hundreds of youth ages 10–23 visit our Center for Community facility where we offer after-school, weekend and summer programming in STEM, Arts, Digital Media, Sound, Wellness, Civic Engagement and Leadership. Our 35,000 sq. ft facility includes a Maker Shop for coding and robotics; Environmental Studies lab for STEM exploration; Alphabet City Art School for visual arts and crafts; Center for Media and Social Justice for digital media, film and photography; Sound Studio for music production and our radio station/podcast, WGRL (Where Girl Radio Lives); Design Studio for fashion and material arts; an expansive and productive rooftop farm; full Culinary Education Center; and 64-seat dome planetarium.